Area students compete in robotics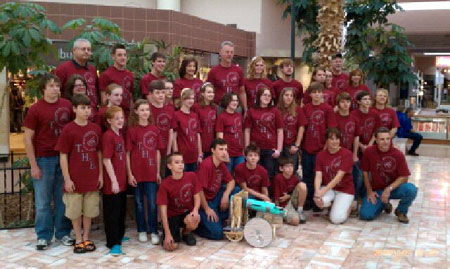 BEST (Boosting Science, Engineering and Technology) Robotics is underway! BEST is a learning competition hosted by major corporations and Texas A&M Commerce to encourage students to consider engineering, science and technology as a field of study.
Each September, teams of high school students receive a box of parts to design and build a remote-controlled robot that can solve a problem on a game field. In six weeks, the teams design and build prototypes, stage mock competitions and compete against each other locally to have the opportunity to move on to a regional championship. The objective of this year's robot is to simulate transporting goods through a space elevator to a remote space station.
Texoma Home Educators has competed in BEST competitions for the past 12 years, frequently advancing to regional or national competitions. This team is made up of homeschool students from the Texoma area. This year they will be competing in the Lion's Pride hub competition which will be held at Texas A&M Commerce on October 20.